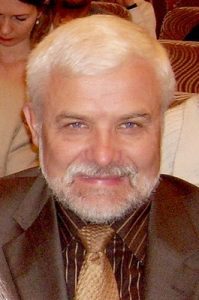 Doctor of Philology, Professor, Head of the Journalism Chair at the Institute of Political Science and Journalism of Silesia in Katowice (Poland).
Title of dissertation: "Local periodicals of Poland in the 1990s: typology, the current state and prospects of development" (2001).
e-mail: marian.gierula@us.edu.pl
Sphere of research interests
Local periodicals in Poland: typology of mass media
The main publications:
Daily press in Poland in the 1990s // Relga.ru, № 19, 2000;
Problems in Journalism Education // Relga.ru, № 16, 2007;
Increasing the interaction between textual and visual information // Relga.ru, №  17, 2008;
The political system and the mass media system in Poland: interaction // Humanitarian Vector. Series History, Political Science, 2012, № 2.