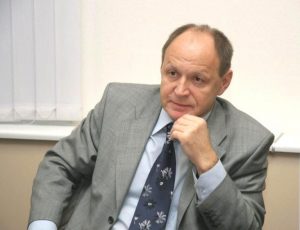 Doctor of Philosophy, Professor , Director of the Institute of Philosophy and Law of the NSU (Novosibirsk, Russia).
Education
In 1977 he graduated from the Faculty of Mechanics and Mathematics of the Novosibirsk State University (NSU).
In 1998 he defended his doctoral dissertation "Philosophical and methodological analysis of the problems of making managerial decisions" in the specialty "Philosophy of Science and Technology".
Research Interests 
Philosophical and methodological foundations of management, decision-making problems, globalization, philosophy of education.
Currently – Vice-President of the Russian Philosophical Society; co-chair of the Association of Philosophical Faculties and Departments of Russian Universities; member of the Presidium of the Federal Educational and Methodological Association for the enlarged group of areas of study "Philosophy, Ethics and Religious Studies"; Chairman of the Siberian Branch of the Russian Philosophical Society.
e-mail: diev@smile.nsu.ru
https://orcid.org/0000-0003-0277-7027
ПЕРСОНАЛЬНЫЙ СЧЕТЧИК SCIENCE INDEX